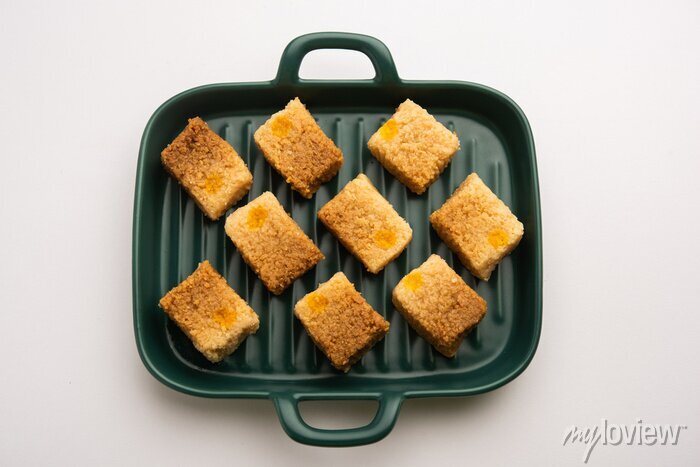 ALWAR KALAKAND
The original Kalakand / Milk cake is a dense,
granular, barfi-like sweet prepared with milk, sugar and ghee. Kalakand
has its origin in the city of Alwar from where its popularity has spread

SHOP NOW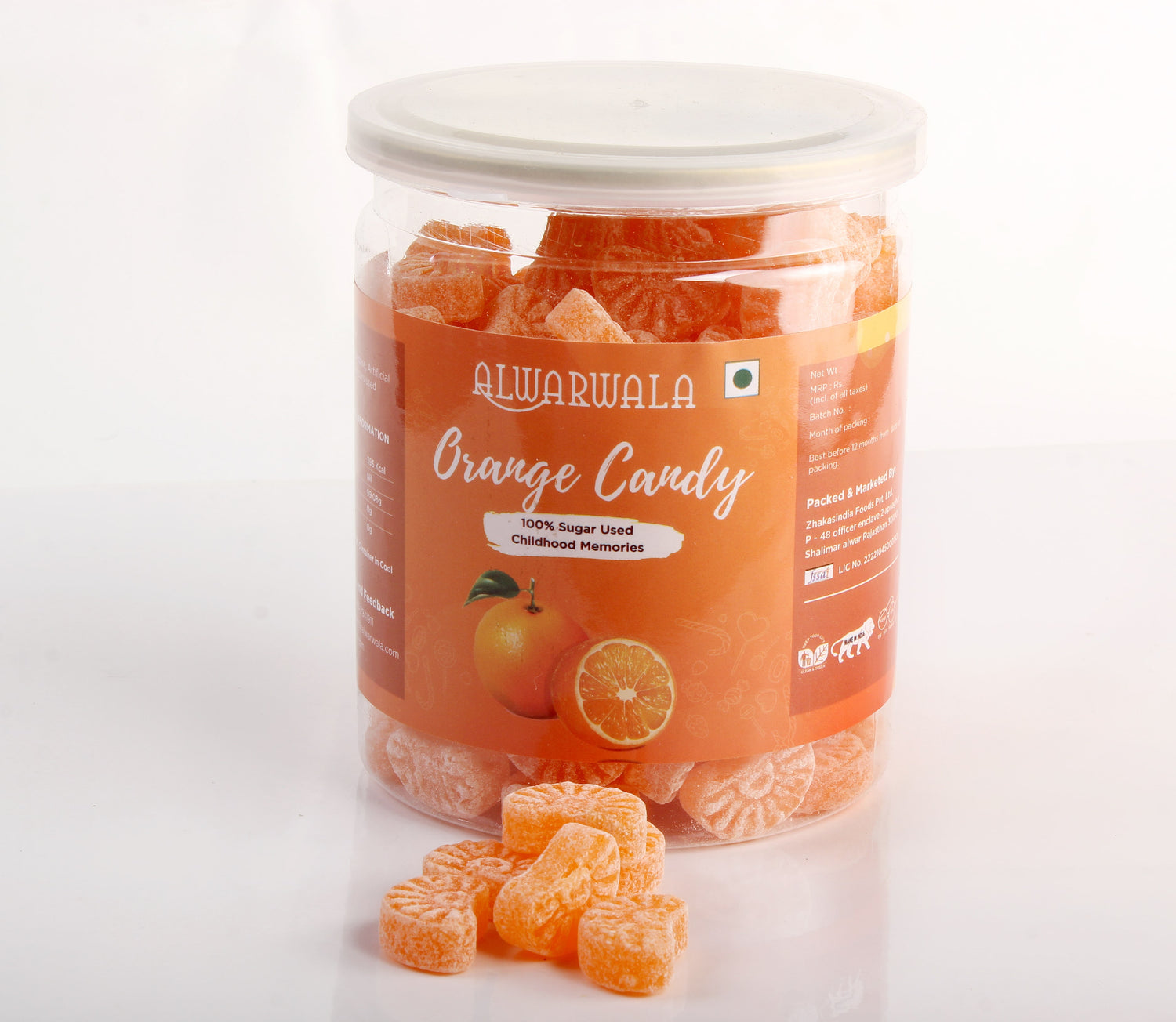 Candies & Mouth freshners
A traditional recipe of meetha paan delightful munchie. Relish
the delicious combination of sweet and mint in every bite that will
refresh your mouth. Prepared using the finest quality ingredients such
as gulkand, menthol, paan leaf, saunf and elaichi (No supari/ betel nut
added).
SHOP NOW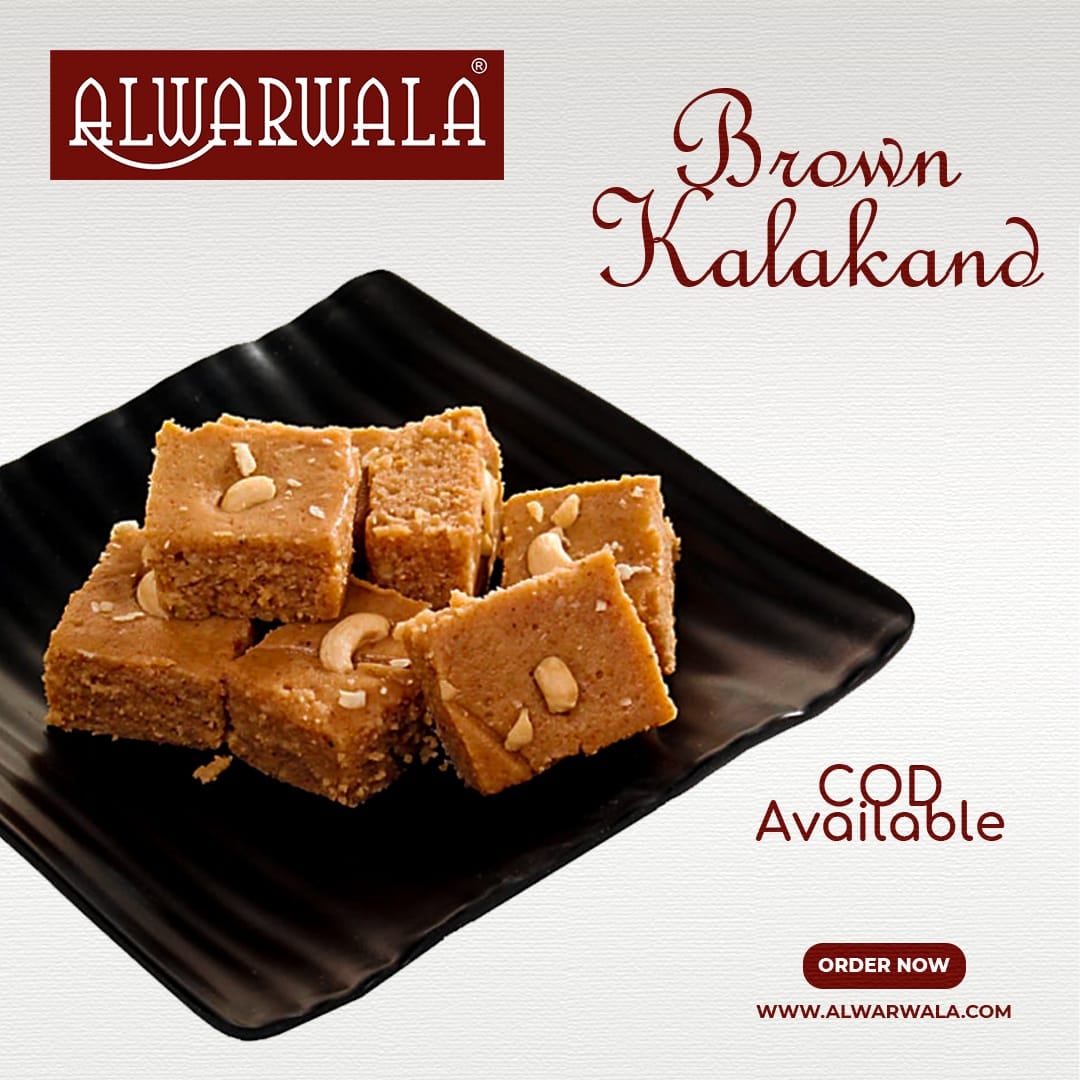 Brown Kalakand
Brown Kalakand, an exquisite sweet prepared by
mixing condensed milk called khoya/ Mawa and fresh paneer called chhena.
This mixture is simmered together with sugar to a luxurious thick,
firmness. The mixture is cooled, then cut to squares and garnished with
pistachios.
SHOP NOW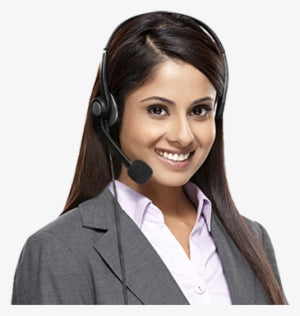 May I Help You
Email us on alwarwalasweets@gmail.com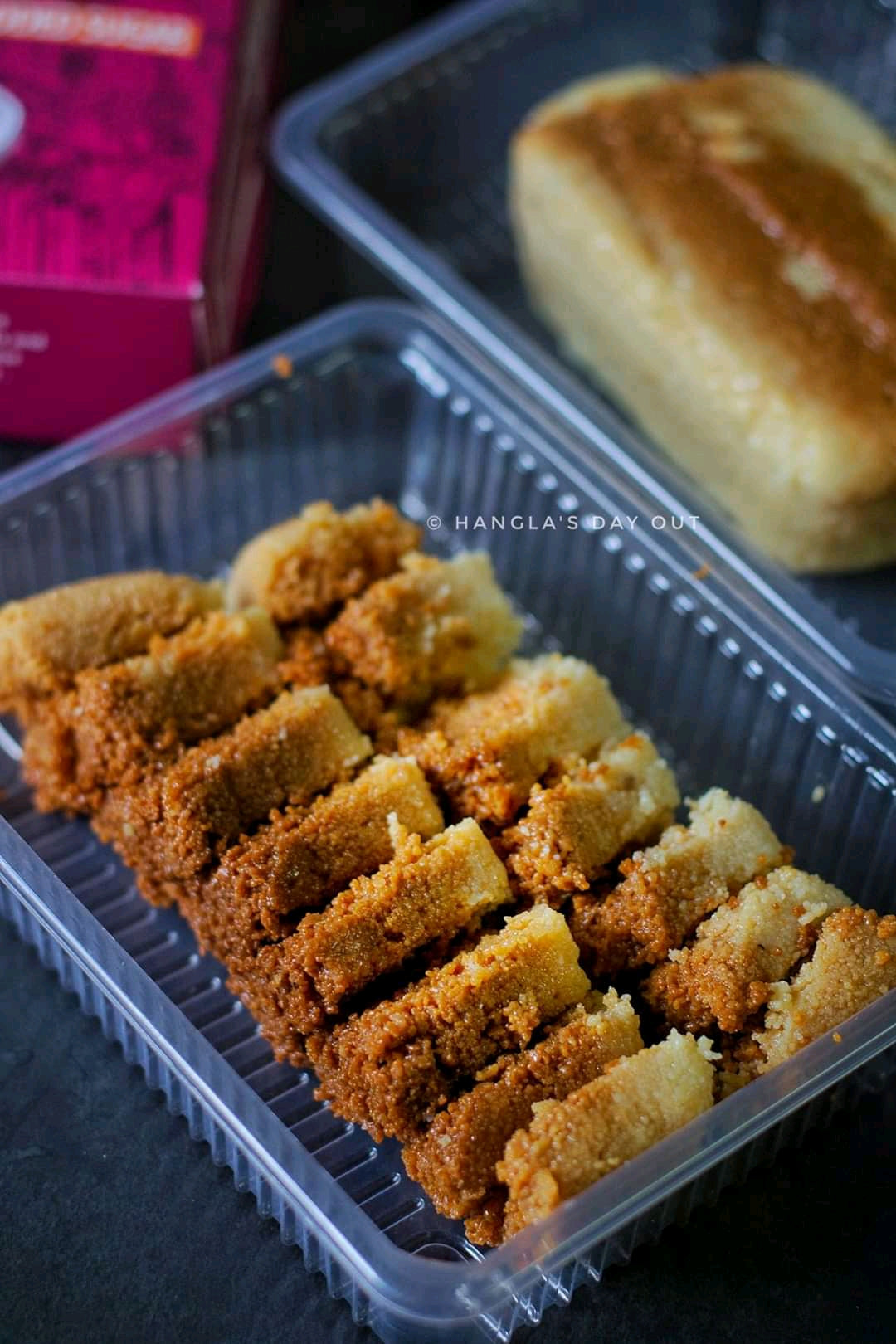 Sugar Free Kalakand
Alwarwala Sugar Free Kalakandwho don't we love
sweets?some love a little less and some love a little more , this is the
difference.But even if you love to eat sweets,many people cant eat
sweets if they wisg to have diabetes. But now you will get sugar free
kalakand of Rajasthan sitting at your home.
SHOP NOW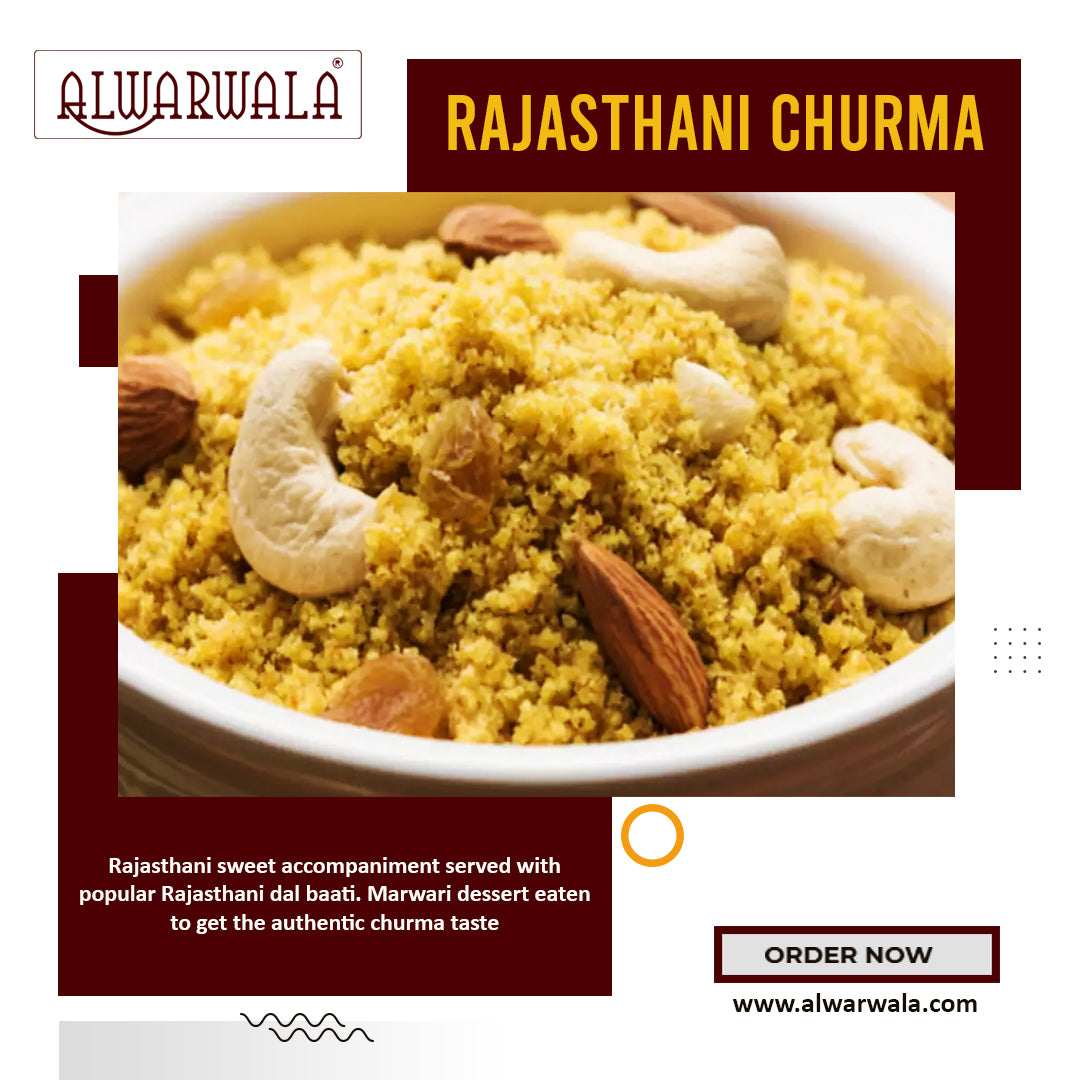 Rajasthani Special Churma
Churma, a traditional Rajasthani sweet typically served along
with Dal-Bati, is prepared by grinding or crushing baked or deep fried
Bati into fine powder using a grinder and then thoroughly mixing it with
melted ghee, sugar and dry-fruits. With the exception of salt not being
added in the dough, Bati (aka Baati or Baati) for both Dal Bati and
Churma is prepared in same way by either baking it in oven or deep
frying it in Ghee.
SHOP NOW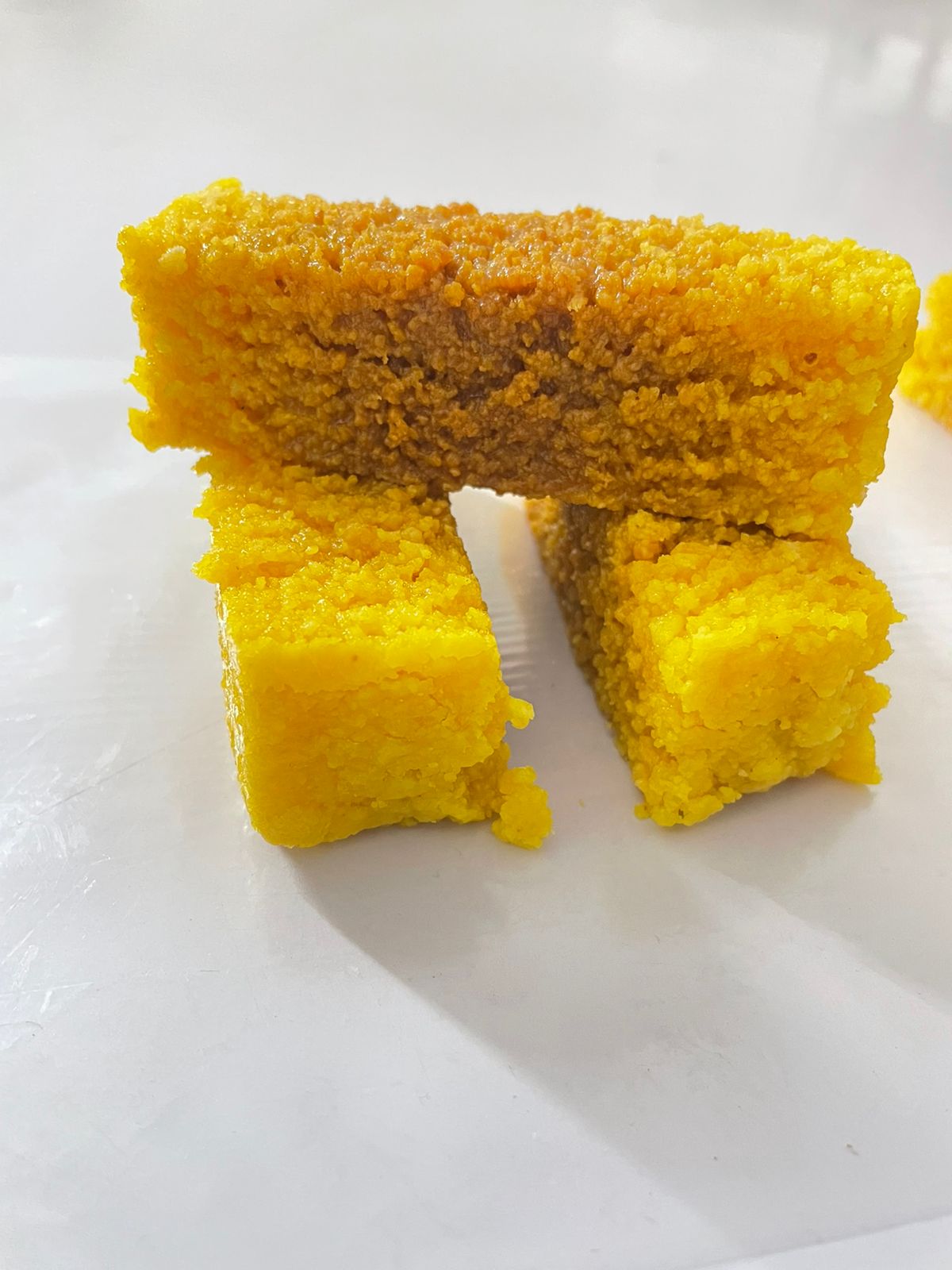 MANGO KALAKAND
Mango Kalakand combines the creamy richness of traditional Kalakand with the lusciousness of ripe mangoes.
SHOP NOW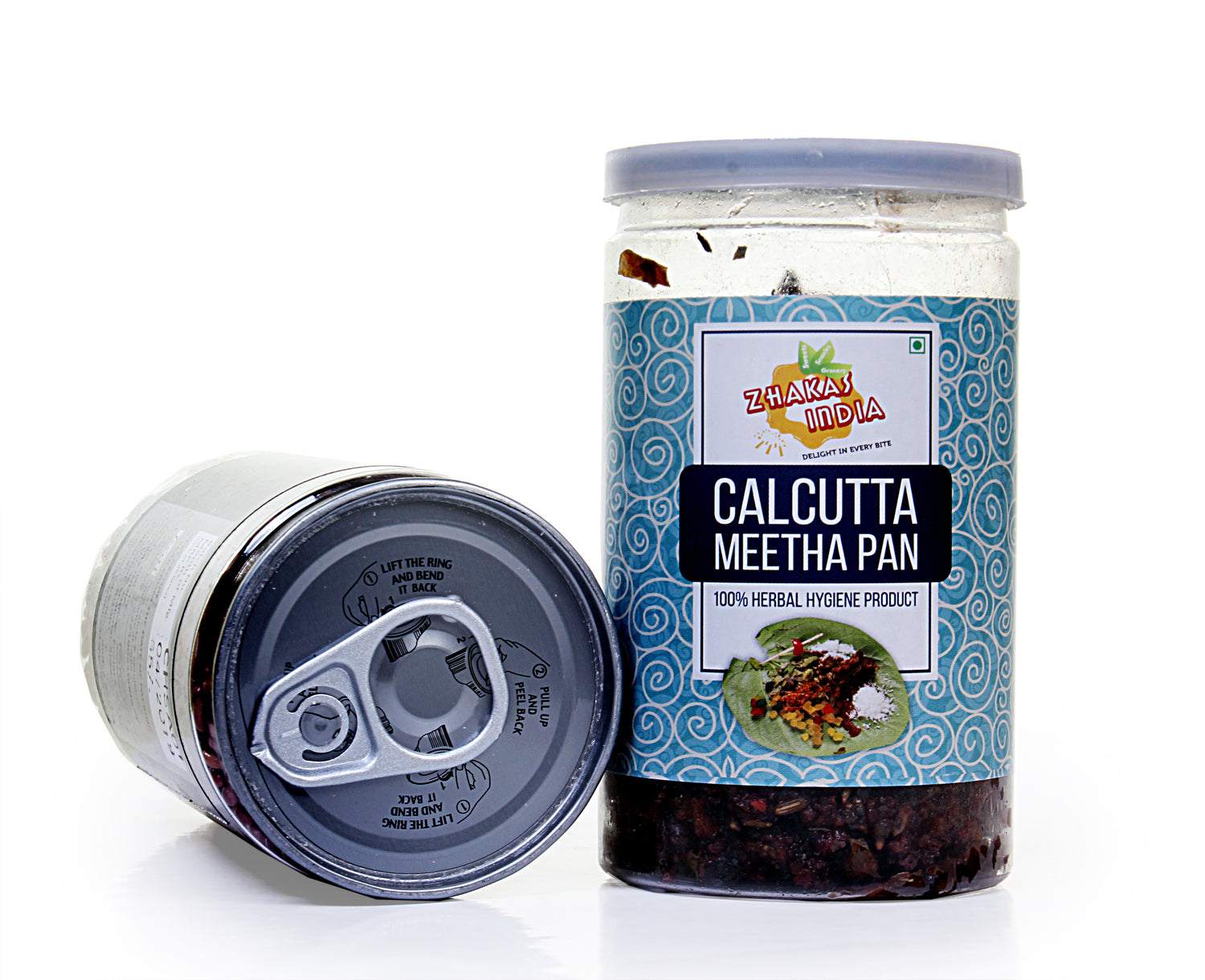 Calcutta Meetha Paan
A traditional recipe of meetha paan delightful munchie. Relish
the delicious combination of sweet and mint in every bite that will
refresh your mouth. Prepared using the finest quality ingredients such
as gulkand, menthol, paan leaf, saunf and elaichi (No supari/ betel nut
added). Prepared, processed and packed in a very hygienic condition to
ensure better quality and flavour
SHOP NOW